Marriott Maritime Adventures, Kid's Program concept development. C3, unpublished.
First Watch product development campaign, C3, 2014-2015, unpublished.
BJ's Brewhouse Activity Book development - Pet Party, C3, 2015, published.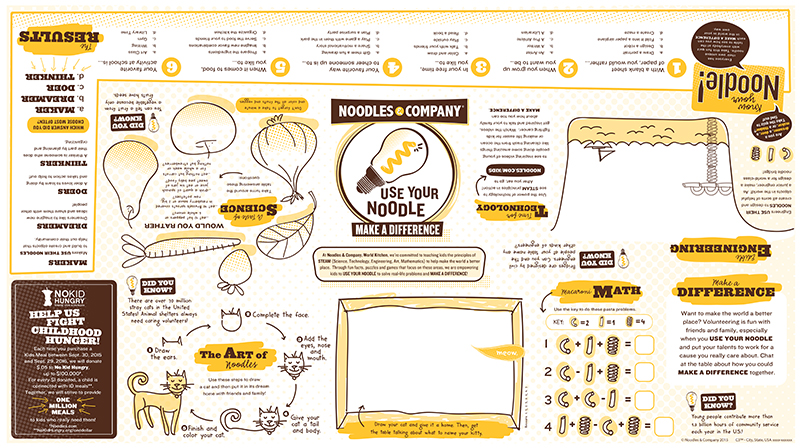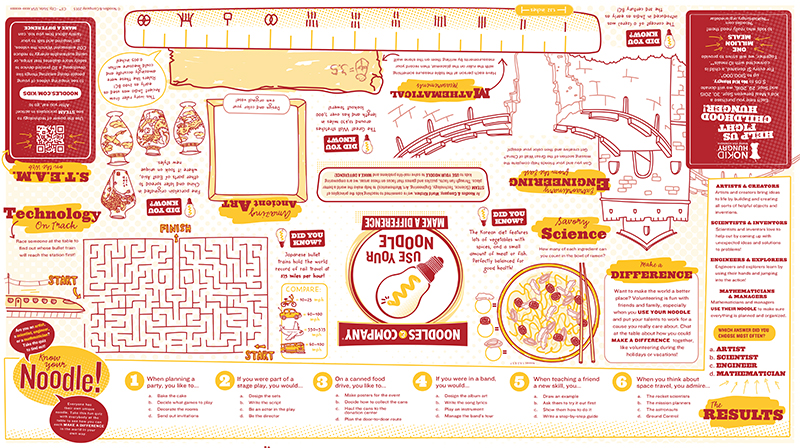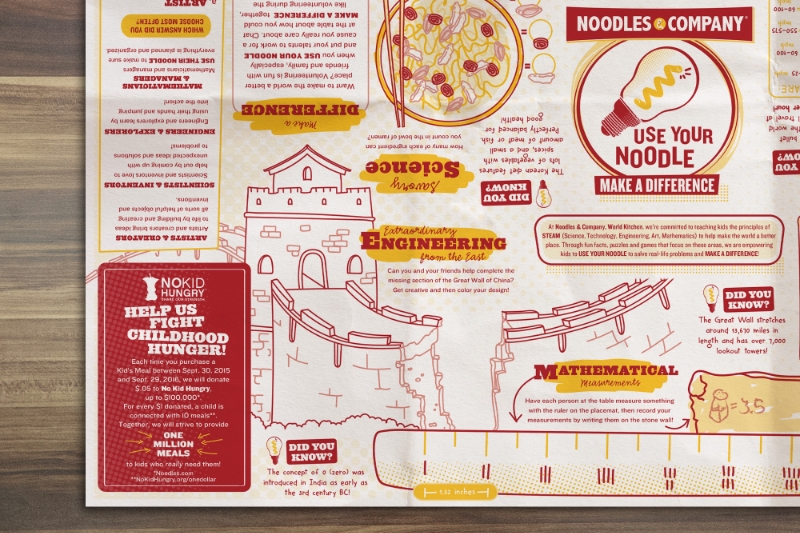 Noodles and Company® Kid's Placemat development, 25 x 14 extra large mat, C3, 2016, published. Collaborative project with David Terrill, Kelly Castor.
Red Lobster® "High Speeds on the High Seas" - companion activity books, C3, 2015, published.